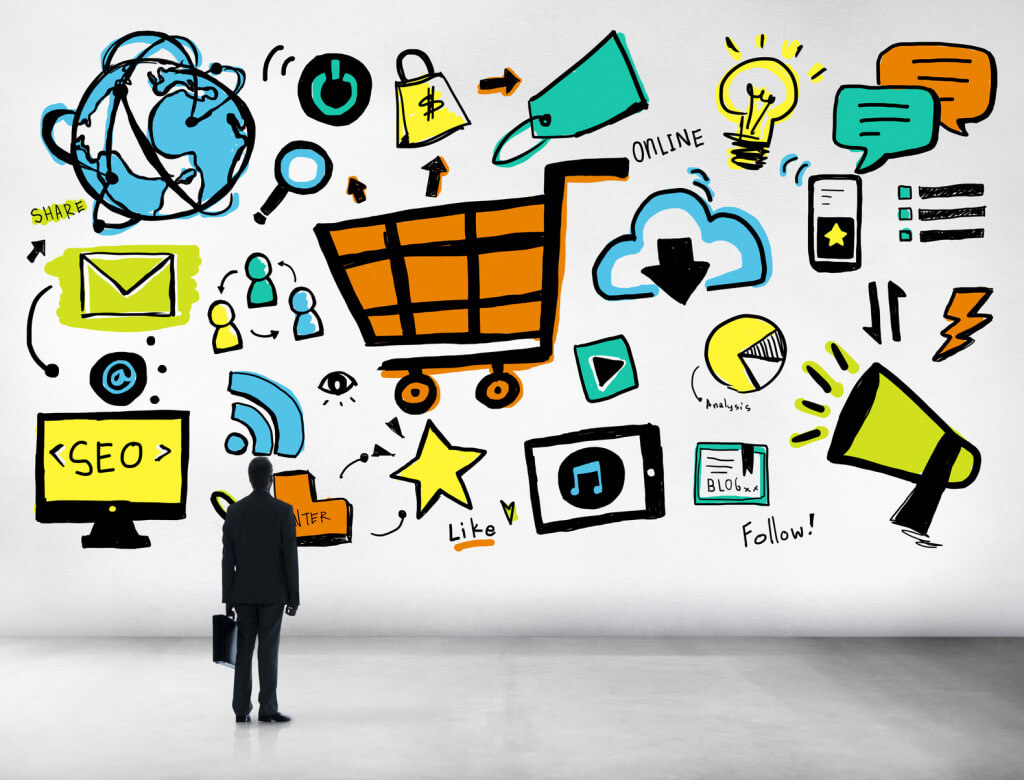 Business Marketing
There are thousands of books available on this subject but where to start?
What's most relevant for my business and my budget? Each business is different, but there are some common building blocks and cost-effective ways to market your business without breaking the bank. It's also vitally important to revisit the basics regularly and reset!
The world is ever changing and so is the way we market to our customers. In this article I'll list out my Top 8 ways to better market your business from the following perspectives:
A Startup or an Established Business, reviewing its marketing strategy
Cash Poor / Time Rich Business Owner (you do the marketing)
Cash Rich / Time Poor business Owner (outsource the marketing work, or employ others)
Profitable sales and the cash flow they produce are the lifeblood of every business and so every business needs an owner who is a marketer, or has business' marketing thoroughly taken care off.
Every Business needs a marketing strategy within its Business Plan. The Marketing strategy needs to be assessed for effectiveness and reviewed in detail at least annually. Below are some of the basic building blocks, relevant today as part of a marketing strategy.
1. Corporate Identity
Create/Review or renew your Corporate Identity
Does it speak to your business' Mission Vision Values statement? Does it reflect the business you are striving to become? Does your logo reflect the image you want to portray to your customers? Is your logo still relevant?
Business cards are very inexpensive, so review and reprint regularly to keep them up to date. Nowadays, this is the only piece of business stationery you need, the rest can be electronic and constantly updated as your circumstances change.
2. Marketing Budget
Set a marketing budget and measure the income it generates.
If funds are tight or you are in the DIY category, set a low budget of .05-1% of Budgeted Turnover, but set a budget. If cash is not such an issue and you are looking to grow, set a higher budget of 5-7.5%.
Set up accounts in your Profit and Loss Real Time Accounting reporting so you can see where the money is going and track the source, as well as leads and sales (CRM system or Spreadsheet) as they come in, so you know what expenditure has been effective.
3. Coffee Meetings
Above all else, coffee meetings are one of the most cost effective marketing strategies available to you.
Know who you are and be able to articulate your ideal client. Be specific. The more specific you are, the easier it will be to remember and refer you to others, e.g. "I am a Micro/Small Business Entity Advisory Specialist" and "I am looking for business clients with a turnover of under $2m who are looking to grow their business including Startups"
Meet with potential clients, existing clients, alliance partners, suppliers, competitors and anyone offering a service or product that would make your clients' or your business better.
Ask for referrals and make sure to keep an open mind and a flexible agenda. You never know what you will come away with…
4. Web Presence
No two ways about it. This one's a must!
Yes it's a must, but if you are not going to do it properly, work on the website weekly and treat it as a Leads Generating Machine, then at best it is you business' brochure to which you can direct your clients.
There are plenty of articles on how to set up a great website but think of this: "What does my ideal customer want to find when they are searching for the goods or services I am offering?
Once you're clear on what it is, just give it to them. Keep them engaged. Keep them on our website and not bouncing off to the next website to find the answer.
5. Content & Social Media
Your BEST chance to stand out and get noticed.
Internet engines and social media are hungry for relevant and useful content. So they reward the providers of this contact with higher rankings.
Not sure where to start? Start with the top ten questions your clients ask you then follow this basic blog writing formula:
1) INTRODUCTION

Present a problem or task to be achieved ("Have you ever tried to," and "it's difficult because");
Briefly outline what the post will be about (the solution "people have found success" with and the "things you should know before you buy and implement" that solution)
Explain why it's important you know those things ("to ensure," and "that will let you successfully.")

2) BODY

This is where you explain the solutions to the problem or the task to be achieved as outlined in the INTRODUCTION. Examples, facts, bullet points, graphs, etc… anything you want to use to explain the "solution". If appropriate, there may be a chance for a Call to Action here as well or at least a link to relevant service pages on the site.

3) CONCLUSION

This is a short wrap-up of the problem and its solution with an opportunity to make Call to Action.
Time poor? Then outsource it. The main thing is that you get it done.
Next, decide on the 3 words that describe your business e.g. "elegant, quality, discerning" or "fun, funky, affordable" and vet every post to ensure the message is in line with these words.
6. SEO
Optimising your Website and its content to be found, indexed and ranked by search engines ahead of your competition.
This includes managing your content across the different media to maximise rankings, strategically using keywords in your posts and website updates, analysing the traffic and behaviour of those visiting the website, etc… Once you get the rankings right, you can do clever things like automating email responses based on the specifics of your website enquires.
This is really where you start using your website as a Leads Generating Machine. SEO is a critical investment if you want to achieve a high "organic" rankings.
7. Google Adwords
Adwords is Google's advertising platform and it requires an appropriate budget for you to be found at the top of Google's paid search results.
It is terribly important to have your key search terms and landing pages message right, so as not to waste money from mismatched searches. You will be well advised to engage a professional, to manage this campaign by narrowing the search parameters and improve your chances of showing up whenever someone is looking for your product or service.
This is not overnight magic. It requires time (6-12 months) to refine the process and gain traction and you will need to make the time to be involved as it is a sizable investment with incredible results if you get it right.
The final conclusion I would like to convey to you is black and white.
Embrace Marketing for your business or be severely limited in your business' future prospects.
The good news is that as you can see from the above, you can have an effective marketing strategy no matter your budget or your available time. But you must have a strategy.
If you are still feeling overwhelmed and not sure where to start, we have designed our Marking Packages to help you "walk the talk" from the most basic Startup to fully comprehensive offerings for those who want to be dominant in their market.
I can't over-emphasise the importance of Marketing in the success of your business and as an encouragement will provide a free marketing strategy for anyone who buys a package and emails us with a subject line "Winning With Marketing".