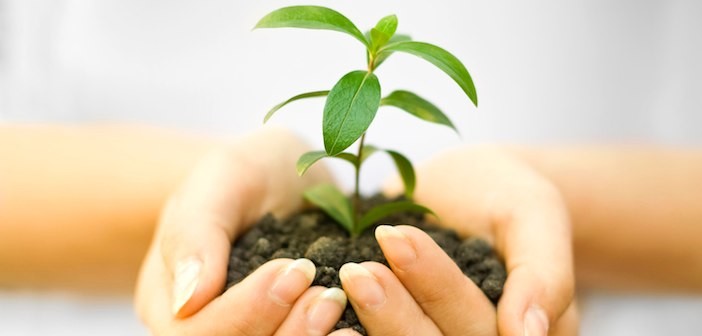 Grow My Business with Fraser Scott & Co
Do you believe in Business Plans?
Have you ever set down to do a Business Plan, bursting with excitement at the prospect of growing your business and the wonderful rewards that would bring?
What happened next?
Did you find yourself at the end of this process to be totally overwhelmed by the mountain of work you have just created, with no clear start or end point?
And if you are anything like the majority of small and medium sized business owners, did you then go straight back into the daily grind of running the business?
You may have promised yourself to repeat the process in another year or two… or maybe even given up on the idea of a business plan?
If the above sounds familiar, don't feel bad. That is exactly what I used to do until I came across a one-page business plan and created the Structured Business Development Program.
I believe that in order for people to take action, the required steps must be simple and easily defined. Following that principle, our Structured Business Development Program is based on the following 3 pillars:

We help you work out what's important for you personally and in your business over the next 5, 10 or 15 years, depending on your circumstances
What can be achieved in the next 90 days
A One Page Business Plan underpins the entire program and if you can't fit what you want to do on one page, then it's not a priority. It's that simple.
The truth is, as much as we would love to do and have everything, we can't.
The trick is to strategically choose to do the things that will require the least amount of your time and resources and deliver the greatest results.
What we are doing here is following the universally accepted and proven Pareto Principal, which in this instance stipulates that 20% of our efforts will deliver 80% of our results.
With an investment of just 3-4 hours a month, you will gain clarity, direction and accountability.
How to gain Clarity, Direction and Accountability in your business
Every good business plan is built to provide a balance between:
Long Term Objectives (usually 5-10 years)
SWOT analysis and identification of your business drivers
90 day action plan
Measurement by KPIs so you know if you achieved the desired result for the quarter
Let's break this down…
Long Term Objectives
If you are serious about growing your business, then a really great place to start is by remembering why you went into business in the first place.
From this, you can develop your "WHY" e.g. Bill Gates' dream was "to put a computer on everyone's desk?
Look at what your business stands for, what it will look like when it is finished, what are your brand promises and think about what 3 words describe your business and use that description in all communications, including social media.
SWOT analysis and identification of your business drivers
Not only do we drill down on you SWOTs (identifying your business' Strengths, Weaknesses, Opportunities and Threats) but we take a close look at how you can use these to your advantage or take action to improve your position and/or mitigate a risk.
A good example is AUTOMATION, which is affecting every industry. According to a report by Pricewaterhouse Coopers (The STEM Imperative: Future Proofing Australia's Workforce), 50% of jobs being done today will not exist in 20 years from now. Instead of lamenting this, how can you be a "disruptor" to your industry or automate your business ahead of the pack and take advantage of this?
90 day action plan
A plan is useless unless we take action. Think of your business like a car with 12 cylinders.
Time Management
Priority Management
Productivity
Productisation
Marketing
Sales/Sales processes
HR/Employees/Incentivisation
Leadership
Budgeting/Reporting/Monitoring
Systems/IT
Quantity Assurance/Surveying
Innovation/Renewal
Chances are, some are firing better the others. The trick is to get your business firing on all 12 cylinders!
Choosing the area that will have the biggest impact on your business if you can get it right, is a great place to start. Use visual reminders around your place of work to remind you of WHAT it is you want to achieve in the next 90 days and WHY.
For example a spaceship for "Lift off – taking my business to the next level", Construction site tape and tools for "Under construction – new systems and automated processes".
Take productisation as an example. Instead of taking the time to quote individually for each enquiry, imagine the ongoing time save that could be achieved if you could group the services into packages based on volume or inclusion – see the pricing examples here on Fraser Scott website.
Once packaged this way, it's just a case of tweaking to tailor a product or service to the customers' specific requirements. Getting this sorted frees up time to work on the next cylinder.
Once you've identified the area of your business you want to work on, we ask what resources do I need?; What processes do I need?; and What people do I need? And we cost each.
The beauty of this approach is that you don't need to do everything yourself. There are plenty of people with fantastic specialist skills that can get the job done much faster than you e.g. a bookkeeper.
Once objectives/outcomes/goals of each action are identified, assign a responsible person (can be you, your staff or external consultant) and a completion date. You're done!
Measurement by KPIs so you know if you achieved the desired result for the quarter
Make the planning exercise exciting. Reward yourself and your staff for achievement. Gift vouchers, skydiving vouchers, day off, etc… Whatever it takes to motivate you and the people you want to engage to help you achieve your goal.
Check in monthly with someone external to update and review progress and clear mental blocks and reset.
Shoot for a minimum of 80% achievement of what you have set out to do.
Conclusion
Now when you sit down to do a business plan, you should be far more confident of the final outcomes. Plan this way and it will happen!
You will be amazed at what you can achieve if you focus on the issues for long enough. And the best part is, you don't need to do all the work.
For a complimentary ticket to attend our next Structured Business Development Plan Workshop just email "Show me How" to john.scott@fraserscott.com.au