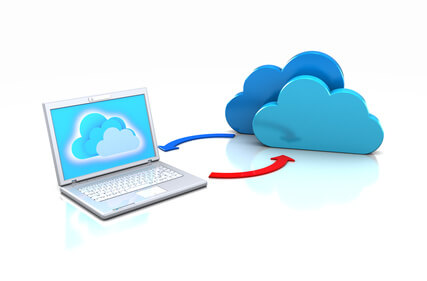 Real-time-Cloud-Accounting
Have you ever wanted to make a business decision quickly and needed some critical up-to-the-minute business stats to help you along? Have your business decisions been hampered by lack of reliable and current information from your accountant or bookkeeper?
With the advent of the "cloud" and emergence of the new breed of "cloud savvy" real-time accountants, those days are gone.
It has now become possible to have real time information on your business at your fingertips, just by implementing some simple, automated systems.
The world has changed and real-time accounting takes advantage of technology that allows automatic harnessing of business data as it happens. The days of waiting 6-11 months to get out of date historical information on your business are thankfully behind us.
Here are 6 simple tips to make sure you are dealing with a real time accountant who can help you make decisions based on today's trading results and help seize opportunities ahead of the competition.
How To Make The Most Of Real Time Accounting
Move your accounting system to the cloud and set up bank feeds on all accounts
Set a target budget based on what you want to get out of your business in the next 12 months
Get your real time accountant, bookkeeper or a dedicated staff member to have your accounting file updated weekly at a minimum and have any items requiring investigation dealt with immediately
Choose an accountant that is truly cloud based and one who understands cloud accounting – you would be amazed at how many accountants have been left behind by this technology in 2015
Choose an accountant that is always trying new things and who can bring you ideas about new systems and add-ons to help you improve and manage your business. This is a way of future-proofing your business to make sure you are not left behind
Work with your accountant to understand the information available and how you can use it.
Once you have migrated to real-time accounting, information from your accounting system becomes instantly available and it's time to make the most of it.
Some Tricky Questions Your Real Time Accountant Can Easily Answer
Can I afford to buy the warehouse next door that has just come on the market?
Can we afford to increase partners' wages?
How much do I need to invoice and bank each day to reach the sales targets for the week/month/year?
If I am making so much money, where is it all going?
How much do I need to put aside each day/week/month to avoid the huge cash drain of the quarterly BAS payment?
What KPIs are appropriate for my business and should be put in place to incentivise my staff?
What does my cash flow forecast look like for the next 12 months?
These are just examples of "on the spot" questions that can be quickly answered by a real time accountant, showing you ways in which cloud accounting can have a tremendous positive impact on your business
Where To From Here?
Did you notice that all the questions above, are "forward looking" questions? The past is important but what really matters is arming yourself with the information you need to make decisions about the future.
Call Fraser Scott on 0433 402 005today to discover your realtime accounting rating and receive a customised complimentary action plan to get your business ready for Real Time Accounting.